Jordan Valley

|

27-12-2018

Your search has been saved
You will receive email notifications when ads match this search
To manage your favorite searches and emails alerts:
1- Sign in
2- Click on Favorites on the top right of OpensSooq
3- Select Favorite Searches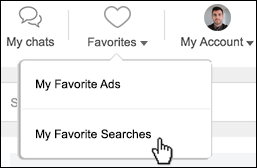 Your search has been saved to favorites
Opel Ascona Overview and Review
The Opel Ascona was a mid to large size family car that was first produced in 1970 and got discontinued in 1988. The model took its name from a lakeside resort in Switzerland and had witnessed three different generations of production. It offered four to five seats with either two or four doors, in addition to a three doors station wagon that was called the Caravan or the Voyage. The sedan came in different shades of blue, brown, green, grey, and red.
Opel Ascona Specifications and Features:
- Compact dimensions: (length x width x height: 4.36 x 1.66 x 1.38 meters).
- Hydraulic steering.
- Fuel economy.
- Four or five manual gears.
- Front wheel drive or rear wheel drive.
- The braking system includes Discs at the front and Drums at the rear.
Opel Ascona Review
Unfortunately, we don't have a lot of thorough information that we can provide you with on the Opel Ascona because it was discontinued a very long time ago. However, this is what we can say, 20 years later after the model stopped producing, you can still see it on the road roaming around which says a lot about its engine and stability. There's no chance that you could find a new Opel Ascona, but you can still buy a fine used one.
If you're looking to buy a used Opel Ascona, you can check our Cars section on OpenSooq and view the used car information or get it directly by contacting the owner.
Thank you for your feedback and suggestions
Send us your feedback

Fill your details now in order to contact you

Your request has been submitted successfully. Our team will contact you soon in order to proceed with the next steps.