Your search has been saved
You will receive email notifications when ads match this search
To manage your favorite searches and emails alerts:
1- Sign in
2- Click on Favorites on the top right of OpensSooq
3- Select Favorite Searches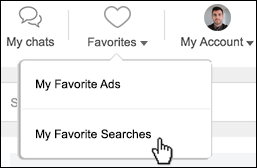 Your search has been saved to favorites
Best options for car rental
Need transportation for your next trip? Renting a car can give you freedom and flexibility when you are traveling, and in some parts of the world it's the easiest and best possible way to get around. But a rental car can also add some issues to your trip - like trying to find the best deal or finding out exactly which insurance options you need. Read on for our practical tips on saving money, understanding your rental agreement and avoiding problems with your car rental.
The car rental category in OpenSooq is an advertisement area for the people, who want to lease or rent different types and models of vehicles from all over the Kingdom.
Information for the car rental agencies in Jordan
If you are a car rental agency owner, you can use OpenSooq platform and specially this subcategory to show your cars in a very smooth and easy way. All you have to do is to advertise

Here are some of the features you have to consider:
• Address
• Method of communication (phone number)
• Vehicles specifications (type, model, fuel type, transmission shifts and color … etc)
• Price attached with duration of renting (daily, weekly, monthly yearly)

You can add any features you find attractive and will increase the views for your advertisements to reach to the targeted audience as quick as possible.

How to rent a car in Jordan?
For the people, who need to rent automobiles if you are customers of OpenSooq, once you open our website or app choose the car rental subcategory you can put the specifications of the car (type, model,color...etc), you will find the best results that satisfy your needs and you can contact the advertiser directly without any intermediaries.
You can earn money or rent a particular car without making big efforts. Once you find the advertisement you seek, you can contact the seller directly through comments, chatting or calling.
On top of this, you will find the credibility in each advertisement, which will be great and comforting for both advertisers and renters.
Thank you for your feedback and suggestions
Send us your feedback

Fill your details now in order to contact you

Your request has been submitted successfully. Our team will contact you soon in order to proceed with the next steps.