Irbid

|

Al Rahebat Al Wardiah
Irbid

|

Al Rahebat Al Wardiah
Irbid

|

Irbid Girl's College
Irbid

|

Al Rahebat Al Wardiah
Amman

|

Al Hashmi Al Shamali
Amman

|

Airport Road - Manaseer Gs

Your search has been saved
You will receive email notifications when ads match this search
To manage your favorite searches and emails alerts:
1- Sign in
2- Click on Favorites on the top right of OpensSooq
3- Select Favorite Searches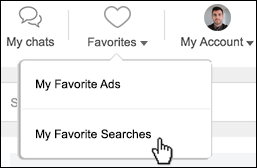 Your search has been saved to favorites
Save your cash and effort in the Apartments for Sale subcategory

!
The dream finally comes true, no more waiting for your dream real estate apartment.OpenSooq, which is the number 1 online market in MENA, is the right place for you, where you can find exclusive offers and prices without wasting time. On top of this, you can get in touch with the sellers directly and without intermediaries or commissions.
You can search for the flat you want easily and quickly, you only have to use the browser ready filters you can specify: The area, number of rooms, bathrooms, prices and many other specifications. Once you found the one that fits perfectly with your needs and budget, you can contact the advertiser ( seller ) immediately to close the deal.

Magical tips for using Apartments for Sale subcategory efficiently:
If you are a seller and you want to sell real estates fastly and Profitably, you should follow these steps :
- Create an account on OpenSooq if you don't have one
- Make sure you are in this subcategory before you press the" add an advertisement " option
- Mention all the essential information buyers need to know like The area, location, on any floor, number of rooms, bathrooms, the age of construction, furnished or not and prices
- Don't forget to add photos and a precise address and a correct phone number
If you are a buyer you need to consider these points :
- Don't hesitate to contact the advertiser to ask for any concerns or specifications not mentioned in the advertisement
- Ask to see the apartment to make sure it matches the specifications and photos for the advertisement
- You can tell your honest opinion and negotiate decently with the seller if you are really interested.
It's worth mentioning thatApartments for Sale subcategory is the safest and most guaranteed place for real estate buyers or sellers to reach to the interested people within a short amount of time and without making efforts to transfer this transaction to ground.
Thank you for your feedback and suggestions
Send us your feedback

Fill your details now in order to contact you

Your request has been submitted successfully. Our team will contact you soon in order to proceed with the next steps.