Your search has been saved
You will receive email notifications when ads match this search
To manage your favorite searches and emails alerts:
1- Sign in
2- Click on Favorites on the top right of OpensSooq
3- Select Favorite Searches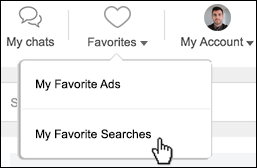 Your search has been saved to favorites
Opel Vita
Also known as the Opel Corsa, began production in 1982. This car at the time could be seen almost anywhere and it has been sold under the names of different automotive companies. This car model was never sold in the United States or Canada, however, a new version is expected to launch in 2019. This supermini car was a great success for the company as it saves you money and fuel. With each model upgrade came more options and sharpened designs.
The automotive company made many models since their launch of the first one, the Opel Corsa A. It was followed by the Opel Corsa B, Opel Corsa C, Opel Corsa D, Opel Corsa E, and Corsa Van. The newest Corsa that is expected to launch in 2019, is believed to be fully electric. This enhances the company's competitive advantage and maintains environmental sustainability by giving off zero emissions.
Opel Vita/Corsa on OpenSooq:
If you are looking into a good quality car with a low price, the previously used Opel Corsas will be a great option for you. They have excellent specifications and are manufactured in Germany, where many high quality cars are made. They are now sold in competitive prices due to their old models. However, you can be sure that a German car will usually maintain its performance and saves you fuel. Browse OpenSooq and checkout the different models on the website.
If you want to sell your Opel Vita/Corsa, sign up on our website and place pictures of your car. You should also add some detail about the car, such as the year of production and model name, but most importantly adding a reasonable price is your guarantee to make a good deal.
Thank you for your feedback and suggestions
Send us your feedback

Fill your details now in order to contact you

Your request has been submitted successfully. Our team will contact you soon in order to proceed with the next steps.